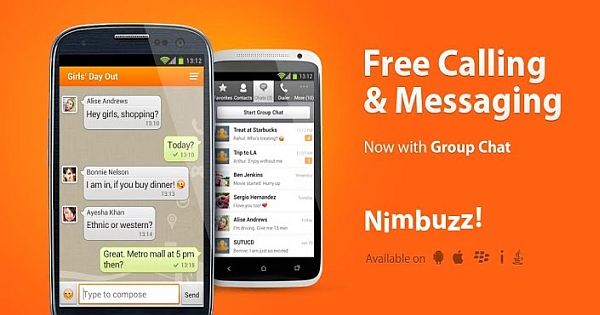 Nimbuzz let you to connect all the networks with Nimbuzz server e.g. you can connect your Facebook chat, Google chat by it, after that you can manage all these other social networks just through your Nimbuzz application directly.
Nimbuzz Features
You can make free HD voice calls with all your Nimbuzz friends. And also you can make worldwide calls in very cheap rate. The application has very simple and clean interface through which user can easily navigate. No matter in which platform you using, gives a similar experience for any platform.
You can chat unlimited with your lovely friends for free. You can also set your status like Busy, Available. You can easily block unwanted users. We can connect with multiples IM accounts, and connects with all friends at the same time.
To make your chatting experience quit enjoy full Nimbuzz also allow you to make different chat groups for your friends and family.
You can also see your friends statuses, what they are doing and set your own statuses.
Addition to free calls, you can also place regular calls, you can simply buy credits for regular calls in cheaper rates.
To make chatting more fun Nimbuzz allow you to express your feelings via different strikers like emojis.
You can receive instant quick notification from your any chat rom.
You can also send different images in chat. The best feature is Nimbuzz allow you to edit and customize your picture quickly by a picture editor, apply different filters and share it with your friends.
Nimbuzz also offers some extra fun features in more option. Meet a stranger. Set your profile. Invites your friends. Buy Nimbuckz from which you can buy credits for landline calls.
Nimbuzz also is available for desktop PC . You can excess your Nimbuzz account by desktop PC. Visit Nimbuzz.com and just click on the "Get Nimbuzz" If you want to know the rates for Nimbuzz Out for your specific destination. Just visit Nimbuzzout.com and enter your destination for specific location.